It was unseasonably cold during my jaunt in the Southeast; I thought I'd be smart and skip the Buffalo winter, start in Miami, and move through the southern states soaking up sunshine. Much to my chagrin, when I landed in Miami on January 26th it was 60 degrees and raining – and for the next month & a half, I brought that cold & dreary climate with me. It was punctuated occasionally by a warm day, but more often than not, everywhere I went, I was accompanied by cold, damp, fickle weather, like a misanthropic companion. Even as I left Atlanta and Atlanta Printmakers Studio, headed for the tiny town of Carrollton, GA, I hoped for better. Better would not be had, however, and there was talk of snow.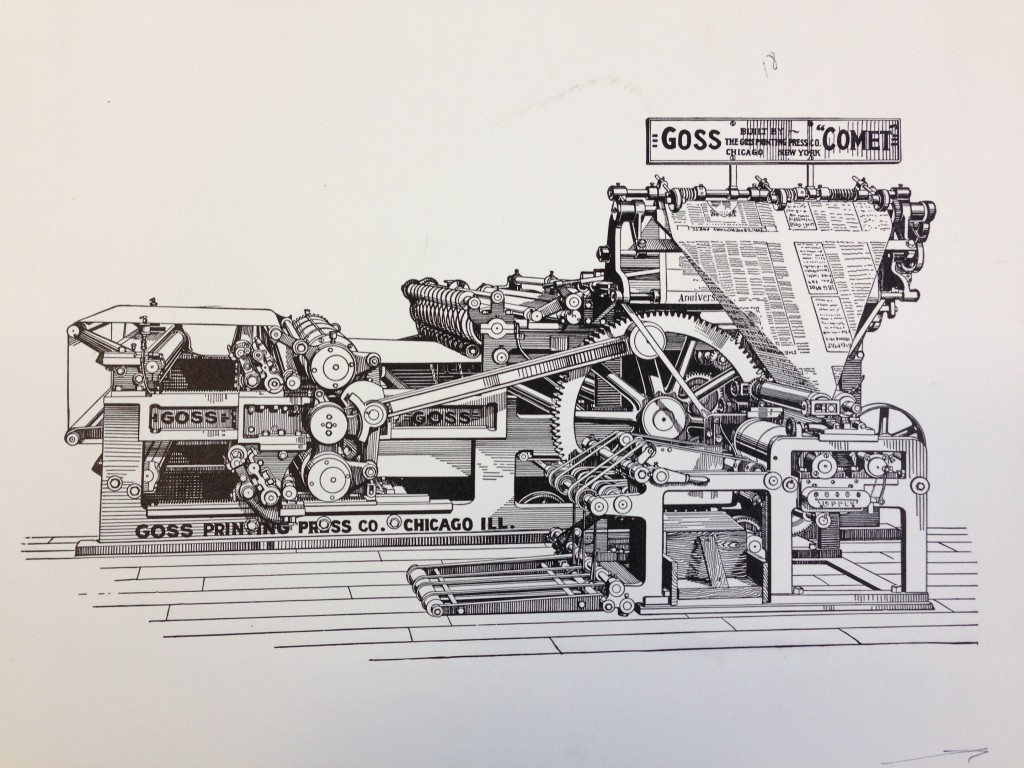 I was headed west through the countryside toward the University of West Georgia to work with students and check out their burgeoning relief printing program, spearheaded by the same Stephanie Smith that was instrumental in the development of Atlanta Printmakers Studio. She is a professor at UWG, and in addition to advocating for the program conceptually, she's procured & refurbished a fair amount of the equipment as well. The studio is in a brand new building dedicated to Fine Arts on campus, and it is spacious & organized, right down to the color-coded furniture. There's a Vandercook SP20, a Kelsey Excelsior 5 x 8, a green C & P 10 x 15, hundreds of cases of metal type, border, ornament, and other printable materials. As with most of the shops in the South, UWG was light on wood type; this is a running theme that I'll examine the causes of later. Standouts in the collection included a number of intricate morticed cuts and borders, and a single cut measuring approximately 9 x 12 that featured a Goss Comet press of unknown era. The cut was immaculate, and the detail in the print was even more impressive – I put it to use as the foreground for a poster that I printed at the shop, as well as a background for the postcard (which features an awesome cut of a Miehle Vertical – it seems that UWG was to be my most "meta" stop: printing cuts of printing presses on printing presses).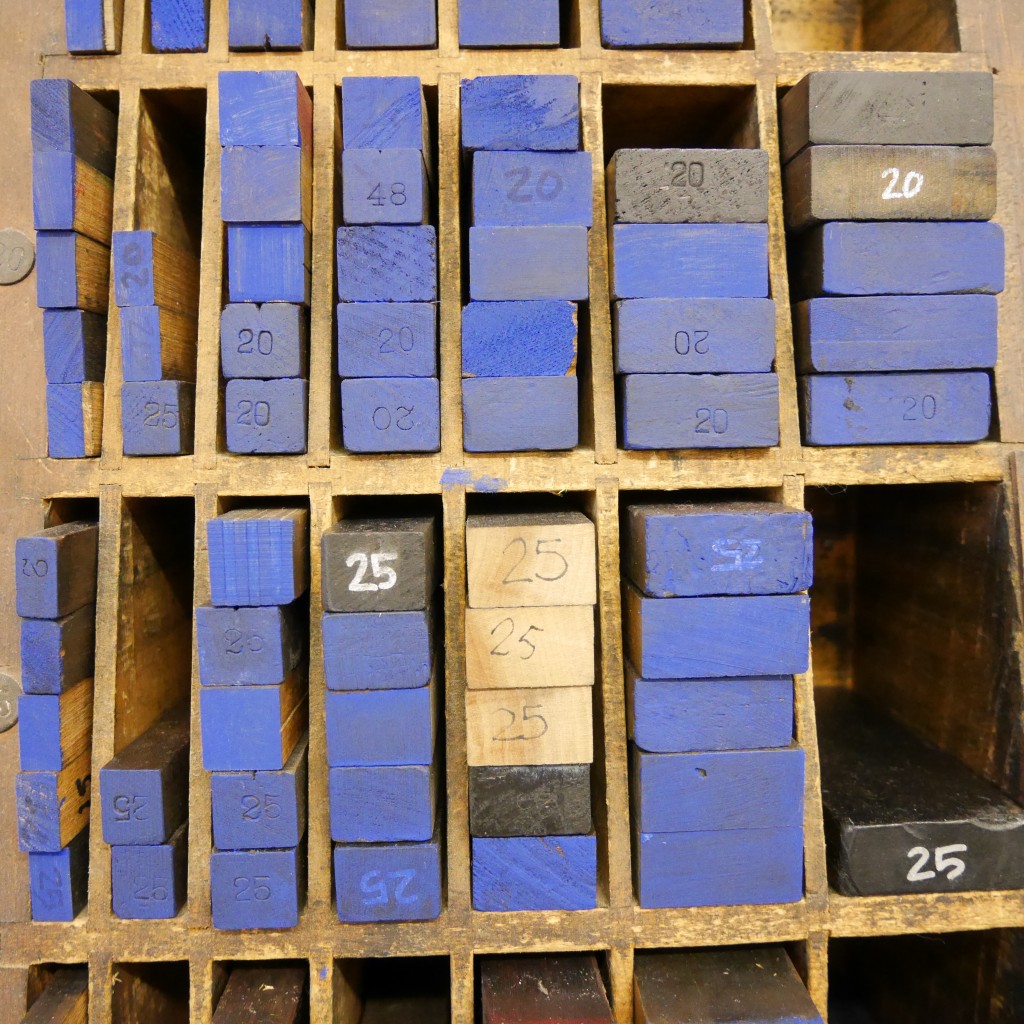 The students were great to work with, and very invested, but I really enjoyed sitting in on a critique for a Book Arts I class. I started letterpress printing as a way to improve my own books – I was a writer; all of my background is in writing, English Literature, and Philosophy – I would letterpress print a cover and digitally print the inside of a book, then eventually moved on to handsetting and printing entire books. After that, I learned to hard case books and work with alternative bindings and structures. It was affirming to work with students who were taking the same path – using relief printing and bookbinding to expand their notion of their own work, whether it be textiles, photography, poetry, or any other medium that can be enfolded in a book. As we exchanged ideas and I asked questions, I could see the possibilities opening up before them, and I hoped they could see them too. It felt like revisiting a place from where you started a journey, both conceptually and corporeally.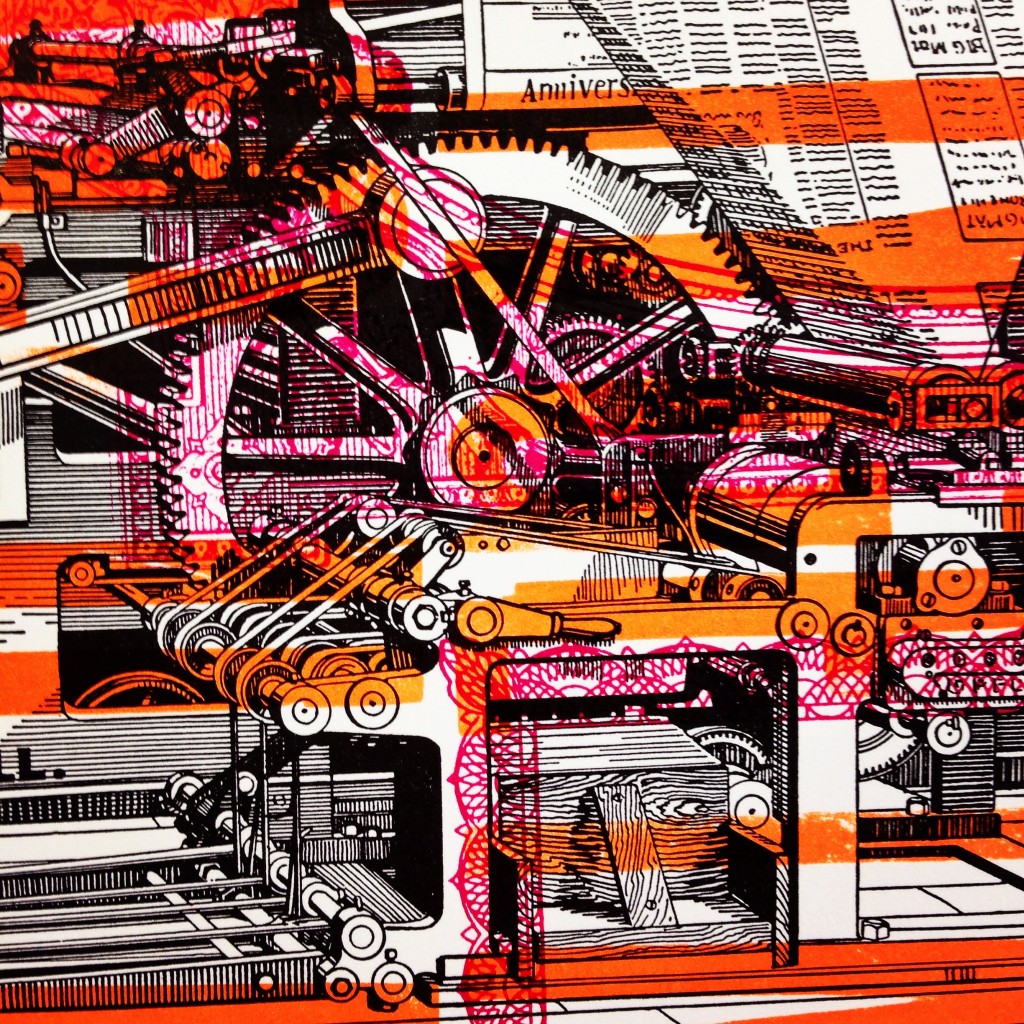 After two short days, it was time to move on to Green Pea Press in Huntsville, AL. I'd already contacted the proprietress Rachel Lackey about what Huntsville was like, and whether or not it might be a good place to lie low for a week. By this time, I'd worked almost 40 days straight, and I needed a little reprieve, so it was off to the Rocket City for some R & R (and printing, of course, who am I kidding). But not before Western Georgia and Alabama were to see their largest single-day snowfall in recorded history – we'll pick up there, as I get stranded in a tiny town called Gadsden after watching countless southerners spin off the highway in a quiet, powdery, naïve ballet.